If your marketing strategy seeks a target audience of individuals with ample financial resources who are positioned to purchase hospitality and goods throughout Maine's Midcoast, then Bay Chamber's 59th season has just the audience for you!
Whether you decide to be a Sponsor or purchase a Marketing Opportunity your support will reach:
Thousands of concert goers with average household incomes of $75,000 – $100,000
Patrons looking for things to do, to see and to purchase:
– 40% of Bay Chamber audiences come from out-of-state
– For every $1 spent on concert tickets, arts patrons spend an average of $3 at local businesses
Tens of thousands of listeners through Bay Chamber's radio broadcasts on Maine Public
Your Sponsorship or Marketing Opportunity purchase will:
Enable thousands of school children to attend free matinees annually
Offer 24 free concerts annually to local music listeners
Award over $72,000 in financial aid to music school students of all ages and abilities
Build community connections with the Teen Parents Program, Maine State Prison, Assisted Living facilities and more
Award $15,000 in prizes annually to aspiring young musicians across Maine, and the Andrew Wolf Memorial Prize
Present over 40 world-class performances throughout Midcoast Maine each year
We invite you to join in a partnership that transforms lives through exceptional performances, music education and innovative community engagement projects. Your alliance with Bay Chamber Concerts and Music School will provide you with unique opportunities for product visibility while bringing inspiration and music to thousands across Midcoast Maine.
Thank you to our 2018-19 Sponsors!
Please visit our business sponsors and thank them for supporting Bay Chamber Concerts & Music School.
Summer Season Media Underwriter
Performance Series Sponsors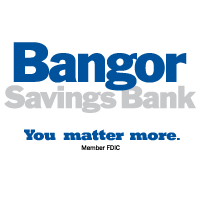 Lodging Sponsors
Sponsors

Samoset Resort | Sea Dog Brewing Company
Media Sponsors


Foundations
Foundation grants assist Bay Chamber in meeting its artistic and educational goals to keep the performing arts vibrant and vital for generations to come.
Grants
Anonymous (2)
Aldermere Foundation
AmazonSmile Foundaton
Bank of Maine Charitable Foundation
Bob Crewe Foundation
Cascade Foundation
The Camden Foundation
Catawamteak Fund of Maine of the Maine Community Foundation
Community Foundation of Greater Memphis
Davis Family Foundation
Fisher Charitable Foundation
Forster Family Foundation
Haskell Foundation
Libra Foundation
Lewis Family Charitable Foundation
The Miami Foundation
Mental Insight Foundation
Middlecott Foundation
Morton-Kelly Charitable Trust
Network for Good
New England Foundation for the Arts
The Noble Foundation
Partners for Enrichment
Rotary Club of West Bay