Lark & Thurber
Wednesday, Aug 14, 2019, 8:30pm
Union Hall, Rockport
Tessa Lark, violin
Michael Thurber, double bass
A genre-bending blend of bluegrass, jazz, classical, and original works brought to life in a high-energy performance with a fun, welcoming stage presence. Whether playing bass on The Late Show with Stephen Colbert, composing music for the Royal Shakespeare Company, or co-founding the smash hit CDZA. Thurber's musical voice defies genre and category.
Tessa was awarded a 2016 Avery Fisher Career Grant and first-place in the 2012 Naumburg International Violin Competition. In their respective careers, Tessa and Michael have collaborated with some of the world's leading musicians in a wide variety of genres – to name just a few: Mitsuko Uchida, Itzhak Perlman, and Mark O'Connor (Tessa), and Yo-Yo Ma, James Taylor, and CeeLo Green (Michael).
Tickets:
Adults $30
Under age 25 $10
A $3.00 ticketing fee will be applied to each adult single ticket purchase.
Honorary Sponsors
Fred Williams and Sylvia Stevens
Corporate Sponsor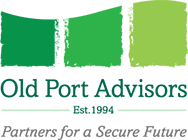 Café Nights Series Underwriter
Mazie Cox & Brinkley Thorne
Lodging Sponsor
Program and Artists are subject to change.