CORPORATE GIFTS
Corporate investment enriches the quality of life in our communities. Sponsors and Charitable gift donors assist Bay Chamber in meeting its artistic and educational goals to keep the performing arts vibrant and vital for generations to come. Concert ticket sales cover only a portion of program expenses – less than 40%. The remaining 60% is achieved by community contributions.
Please visit our business sponsors and thank them for supporting Bay Chamber Concerts & Music School.
Thank you to our 2017 Sponsors!
Season Media Underwriter
Series Sponsors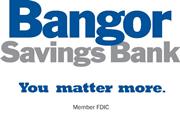 Honorary Concert Sponsors
Lodging Sponsors
Sponsors


Cedarworks | Cold Mountain Builders, Inc. | Robbins Lumber, Inc.
Samoset Resort | Spring Tide Acupuncture LLC
Media Sponsors


All Charitable Contributions directly support Bay Chamber Concerts and Music School and affirm our mission to enrich lives through high-quality performances, music education and community engagement.